ATTENTION COACHES & BUSINESS OWNERS


Discover the Exact, Step-by-Step Blueprint You Need to Set Up Your Facebook and Instagram Ad For Your 1:1 Coaching or Group Program.

Start creating a predictable way to attract clients into your coaching offers every month, so you can start showing up peacefully on social media on your own terms while increasing your visibility and income. 
ENROLL NOW FOR $9
EVERY DAY I SEE DRIVEN COACHES COMPLAIN ABOUT THE ALGORITHM
BUT THEY NEVER STOP TO CONSIDER HOW THEY CAN AUTOMATE THEIR LEADS WITH FACEBOOK ADS
Maybe creating ads for your coaching business feels intimidating:
You have tried to set up Facebook and Instagram ads before and failed.
You see other coaches running ads successfully, you just don't know how to apply it to your business. 
You're right: Launching, networking and referrals alone are unpredictable.
You have no idea what to even say on the ad or what kind of ad to make
You feel like your offer is not perfect yet for ads and you scared of wasting money.
Even if you could hire an agency, you still wouldn't know what would you need to have success.
Does that sound like you?
It's so common to feel this way...
I've been there too... 
I was doing all the right things but I wasn't hitting my goals consistently every month. 
I felt that when I did marketing for my coaching business I was being too salesy.
I would decrease my rates just to book more clients and would end up burning-out.
When I was booked, I was busy but had no time to promote my business.
I was only remembering to reach out for referrals when I had no clients.
I think a big part of it is that I have ADHD. I have many talents 💅🏽 but consistency is not my strong suit. Which is why I rely heavily on automations to run my business.
I feel like I've really cracked the code. Running ads completely simplified my life in so many ways I can't even describe!
Here's the truth:
You don't need to have everything perfectly in place to run ads.
The fastest, most predictable way you can grow your coaching business IS with Facebook and Instagram Ads. Imagine never having to guess were your next coaching client is going to come from again, and creating a waitlist of clients ready to coach with you.
"Ok, spent $59 on ads. Collected 58 emails. Sold 3 sessions so far (roughly $1500) "

Brittney
 I am so excited to share with you the
Facebook & Instagram Ads Course for Coaches

The $9 course designed to help you set up your Facebook and Instagram ads for your coaching business so you can generate leads on autopilot, even if you have multiple offers.

I will show you the behind the scenes of how to set up Facebook and Instagram Ads for your coaching business or group programs, so that I can peacefully show up online on my own terms, create predictable results, while increasing your visibility and income. Plus the one ad I avoid and why.
Here's what you'll learn
IN UNDER 45 MINUTES
Module 1
Discover the Simplified Approach to Let Facebook Do the Client Hunting For You!
Mastering Mindset Shifts: The Key to Successful Facebook Ads (Avoid Common Mistakes with these Insights)

Launching New Offers? Here's Why Running Ads is Essential

Juggling Multiple Offers? Learn How to Strategically Choose Which One To Run Ads to.

Timeless Ad Types: Attracting Clients Despite Platform Changes

Three Must-Have Webpages for Ads Success (And One that Speeds Up ROI!)
Module 2
Creating Effective Facebook & Instagram Ads
Fast and Effective: How to Craft Ad Copy That Attracts Ready-To-Buy Leads

Three Image Types for Your Ads: How to Test for Optimal Results

Ads Budgeting Demystified: How Much Should You Really Spend?

The Underused Ad Type: Keeping Your Leads Warmer Than Ever
Module 3
Optimizing Your Ads
Deciphering Success: Learn How to Measure the Effectiveness of Your Ad Campaigns

How To Boost Your Conversion Rates: Proven Strategies for More Success

And Next Steps
How does this sound?
Your life after taking this course...
You'll walk away with your next facebook and instagram ad to grow your coaching business

You'll finally release the pressure to do everything perfectly online, so that you can peacefully show up more authentically on social media.

You will be able to create clients on autopilot for your coaching business.
"Lucia's ways of getting new Clients (or leads) requires you to put in some work, but she breaks it down in a way that makes it seem super simple.
The way she walks you through what to do, cuts that time and effort in half! If I had to do this on my own I'd be lost."


Corinne
"You'll learn techniques you can start using right away. Plus understand what you need to add to your work routine and how that can help you track your growth and audience." 


Paula
Ready to
 set up your Facebook Ads for your Coaching Business?
And there is more!
When you enroll, you'll also get these awesome bonuses:
Bonus #1
The Ads I run for my photography business
This is great for you if you have a service based business that compliments your coaching business.
Bonus #2
How to make Video Ads
 A 15-seconds video ad that works really well and how to write your own script!
Bonus #3
Unlock a Secret BONUS Lesson
When you share your wins from this course you can access a bonus lesson on "How to peacefully scale your Facebook Ads"
Meet your coach
Hi, I'm Lucia
I spent 8 years working for a spiritual non-profit organization where I went from a social media manager to becoming their Marketing Director.
I learned a lot about feel-good authentic marketing strategies, and how to promote offers that feel very niche while selling multiple offers at the same time.
Now I run my own programs and coaching business. Where I help coaches and healers, create on camera content that converts, and become their true unapologetic self online.
There's a bunch of advice out there about the highest performing reels or tiktoks and visibility strategies for your business…
But none of that helps if you feel horrible every time you try to show up authentically on social media.
I believe in the power of Spiritual Psychology. I noticed this through receiving my masters degree at the University of Santa Monica and through 7 years of experience as a brand photographer, coaching clients to feel confident being on camera and being seen.
Once you get more comfortable being visible, showing up becomes simple. Creating content will be easy.
You will wear your new-found comfort and confidence on your sleeve. It will show on camera.
And you'll become your true unapologetic self online.
In this course, I will teach you how to amplify your reach so that you can start creating clients on autopilot, and finally show up peacefully on social media, unapologetically on your own terms.
This is possible for you too.
Your path to getting leads on autopilot
1. Join Facebook & Instagram Ads Course for Coaches
Click the enrollment button and follow the checkout steps. In minutes, you'll get an email will your login details.
2. Login to the course
Login into the course to start watching the lessons on demand.
3. Reach your goal
Finally feel confident to run Facebook and Instagram Ads for your Coaching Business. From what type of ads to run to ad copy that converts, you'll learn everything you need to succeed. 
Due to the digital nature of this course, there is no refund! Please make sure to read the sales page to make sure if this is for you before buying.
Zöe:
"Lucia's support has been invaluable. My list is now growing exponentially... and I'm so excited about what's next!!!It's truly indescribable how great it feels to have marketing strategy and how to execute it! Someone on my team that's going to guide and support me through this wild west of online marketing. I can't recommend her more highly! This is for anyone that needs to grow their business"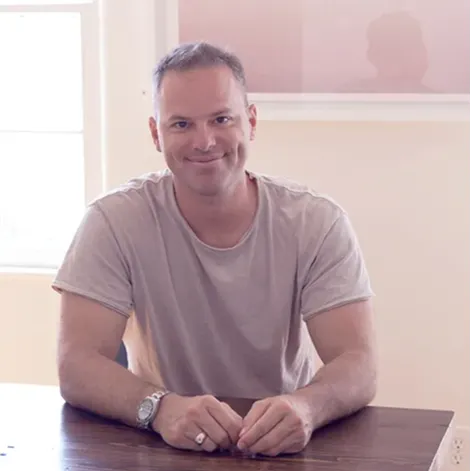 Nat:
"Learning a proven scalable method to reach new people who are interested in my offerings, and to better support those who are already aware of what I am doing. It is such a relief to find someone who knows how to guide me through the maze of online promotion."
Set up your first or next Facebook ad for your coaching business in less than 45-minutes.


ENROLL NOW for $9
Frequently Asked Questions
What happens after I buy?
I don't know if my offer is ready, I've only sold a few
WHY IS IT 12 MONTHS ACCESS ONLY?
I have too many offers! Which one should I use this course for?
What niche is this best for?
Do I NEED PHOTOS OF MYSELF TO RUN ADS?
What do I need to have before running ads
To summarize this remarkable course, you will receive:
For one payment of $9
In 45-minutes, you will see the behind-the-scenes look on how I run Facebook & Instagram Ads in my coaching business.
Here's what's waiting for you on the other side:
You'll walk away with your next facebook and instagram ad to grow your coaching business.

You'll finally release the pressure to do everything perfectly online, so that you can peacefully show up more authentically on social media.

You will be able to create clients on autopilot for your coaching business. 
Let's do this!
K.J. Did the initial set up so they can run ads in less than 1 hour.
"I want to grow my list - I'm getting ready for a launch and I wanted specific steps for how to do ads. I'm hoping to ultimately enroll at least 6 more people in my group coaching program this fall.

"
Ready to start getting leads on autopilot?